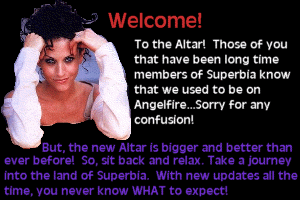 Updated 24 Dec. 2002!
Hello, Everyone! I'm so glad you've decided to check out the Altar today! We are currently one of the largest Courteney sites on the Internet!
COURTENEY IS IN A NEW COCA-COLA AD CAMPAIGN BEGINNING THURSDAY, JANUARY 9TH 2003!

The Altar was featured in a recent issue of Entertainment Weekly Magazine! Click Here to see the article!