Did you come here through a WebRing? Click Here to get out.
22 DECEMBER 01: THE ALTAR IS CURRENTLY BEING UPDATED! KEEP ON COMING BACK WITHIN THE NEXT FEW DAYS TO SEE NEW DEVELOPMENTS, NEW THINGS EVERY FEW HOURS!
---
---

THE ALTAR HAS BEEN FEATURED IN A RECENT ISSUE OF ENTERTAINMENT WEEKLY MAGAZINE! CLICK HERE to view the article.
---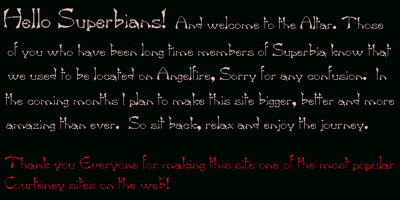 ---
---
Total: 50 Sections
The WAV file to ROSS's Keyboard "concert" song. Click to download here.
Last updated: - All sections completed.

Some favourite features of the Altar:
---
Join! THE ALTAR's COURTENEY COX MAILING & DISCUSSION LIST! Click here to join up, now! :)
---
Since 3-14-98 you are Suberbian #:
---
Free Email Provided by
ZZN.
---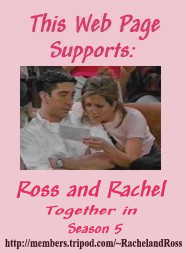 ---
PLEASE CLICK IMAGES TO VOTE FOR THIS SITE:
---
Site maintained and operated by Stef Tucker (Gypsy), Copyright 1999, 2001.
ThatGirlFA@msn.com
ThatGirlFA@aol.com
webmaster@CourteneySuperbian.zzn.com